The Best Ways to Utilise Custom Tie Clips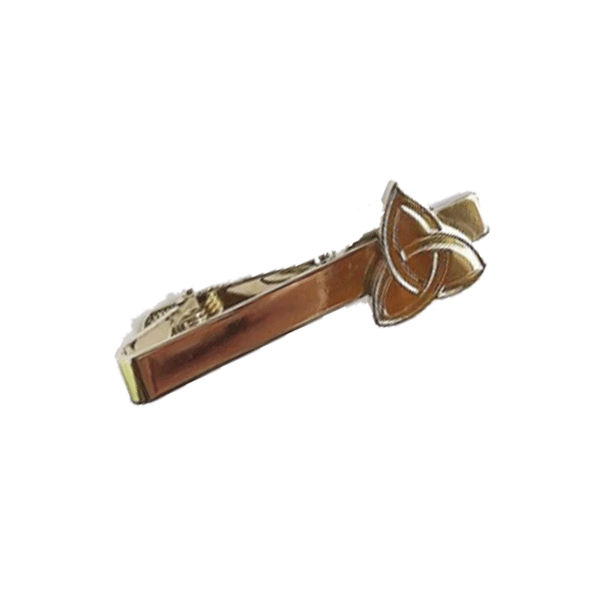 Sometimes the most significant accomplishments are made on the tiniest of scales. Since the beginning of time, accessories have had the potential to take a humdrum ensemble and re-engage its flair, style, and personality. That class is distinguished by the presence of a little tie clip, which is both small and dignified. Small metal, gold, rhodium, or fabric brackets that retain the curve of your tie in place while subtly enhancing your personality without shouting it out loud. Thus, the existence of custom tie clips as a fashion staple in both late and modern times. To make sure you use these tiny staples to its fullest glory, you might want to check these best ways to utilize custom tie clips.
What is the Most Attractive Width for Custom Tie Clips?
A tie bar should stretch half to three-quarters of the way across the breadth of your tie for the modern gentleman. To achieve a more vintage or retro style, choose a tie bar that is the same width as the width of your tie. Wearing a tie bar that goes beyond the breadth of your tie is strictly prohibited, otherwise the Gods of Style will strike you with a flash of lightning.
What is the Best Place to Snip Custom Tie Clips?
The location of your custom tie clips can make or break the overall appearance of your outfit. The best location for a tie bar is between the third and fourth buttons on your shirt, from the centre to the bottom of your sternum. In the event that you clip this useful addition too high, it will become ineffective. If you sit too low, you may appear a little odd, especially when you hunch forward in your chair. Within "the sweet spot," a lower placement is more classic, while a higher placement might have a slimming effect if it is done correctly.
What Color of Custom Tie Clips Should You Choose to Match Your Outfit?
If you like to be safe, choose a neutral color such as gray or silver, with gold coming in second. Make an effort to coordinate the metal polish of your tie bar with the metal polish of your jacket buttons, cufflinks, watch, or belt buckle. If you believe it will enhance your style, don't be hesitant to experiment with less metallic materials and tie bars that are patterned, colored, or novelty in nature. A bold or eccentric tie bar can lend a splash of color to an otherwise understated ensemble. It is important to consider the color of the tie when selecting a tie bar, but there are no strict guidelines for selecting a tie bar.
Do's and Don'ts When Wearing Custom Tie Clips 
One thing to keep in mind is that the tie bar's purpose is to hold the tie in place, and it accomplishes this by latching onto the shirt sleeve. Some men wear tie clips incorrectly, believing that they are just intended to hold the small and large necks of the tie together, but in fact they are intended to be fastened securely to the shirt.
Placement of the Tie Bar: The placement of the tie bar is critical, and it should be a couple of inches or centimeters just above closing button on your jacket. Sometimes you'll see folks with their hair pulled up and in their faces, which is a bit much. Wearing a jacket is optional, however it should be connected somewhere adjacent to your natural waistline or above it. Examine the images in the gallery above!
Breadth of the Tie Clip - The length of the tie clip should always be less than the width of the tie, with the width being approximately 70 – 80 percent of the length. As a result, if you have both slim and wide ties, you will want different tie clips. Clips that are either too short or too wide are unattractive.
Vests with Ties: If you wear a vest and still want to wear a tie clip, make sure you wear it discreetly underneath your vest; otherwise, it is simply too much and you should omit it. To a large extent, the vest will serve the same purpose as a clip, and you can forego using one unless you have wide shoulders like mine, in which case you should wear it below.
Keep it simple: Avoid wearing tie pins that are Goofy-inspired or sports-themed with large logos or anything of the like since it will seem tacky. Start with a simple clip in silver or gold that isn't embellished with anything else. Then you can add semi-precious stones and other embellishments.
Why Wear Custom Tie Clips?
Few men's accessories that were designed with a specific goal in mind continue to serve that same essential purpose. The knot tack, fastener, hook, clip, slide, clasp, or whatever name you want to give it, it still serves its purpose, however it also has a variety of additional applications.
Decorative: Men prefer wearing an accessory, such as cuff links or a signet ring, to dress up their outfit.
Maintains the cleanliness of your ties: Every time you hunch over the dining table, you face the chance of your tie coming into contact with your plate or food. An elastic tie clip prevents this from occurring.
Excellent for doctors: When an MD sees a patient, they frequently have to lean over, and if they don't wear a vest or their corporate ties, it will come into contact with the patient. As a result, you can choose between a bow tie and a tie with a tie clip.
Especially useful for popping tie knots: If you prefer the look of popping tie knots (tie knots that don't lay flat on the shirt but instead pop up a little), custom tiebars can help you keep the popped knot in place longer.
Here at Ties 'n' Cuffs, we believe in the power of customisation and how it can change the way people look at your business. Having merchandise at hand for your employees to wear and for you to give your clients, and prospective ones alike, is a professional way of being promotional in a subtle manner. We custom as you please!