TIE RULES FOR MEN: 8 THINGS EVERY MODERN GENTLEMAN NEEDS TO KNOW ABOUT TIES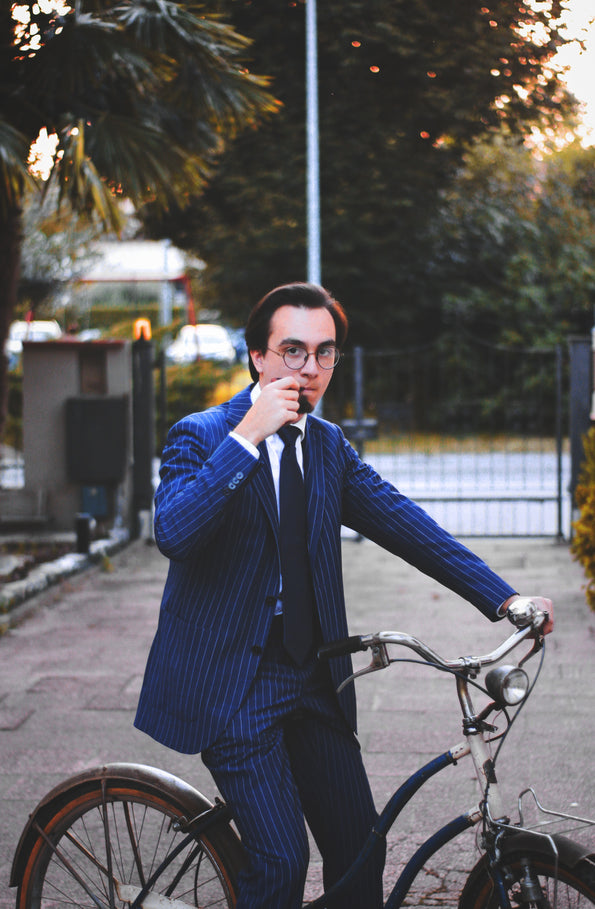 Ties have become staple pieces in men's wardrobes. They can be used in both formal and casual wear and can elevate one's style instantly. While it has been popular for a long time, many people still wear ties wrongly. In this post, we share 8 rules every gentleman needs to know about ties:
WEAR THE RIGHT TIE FOR THE RIGHT OCCASION
Certain colors, designs, and patterns match a certain type of occasion. Don't just choose ties just because you like them even though they don't fit for event. For formal business wear, opt for ties in deep rich colors like black, dark blue, and burgundy. If you want to make a statement and let your tie stand out, choose brightly colored ones such as yellow or different shades of red. These ones will surely help you stand out. For casual wear, you can wear ties with patterns and designs such as polka dots, paisley, stripes, or plaid.
INVEST IN QUALITY TIES
It's easy to distinguish a cheap tie from a high-quality one, so if you're looking to impress anyone like your client or boss, then we suggest investing in good quality ties that are also sure to last longer. Remember that a good tie completes your whole uniform everyday, so it's important to have durable ones that you can wash and wear frequently and won't deteriorate.
 AVOID IMPROPER TIE LENGTH
Some people don't mind the length of their ties, which should not be the case. Don't buy ties that are too short nor too long that it exceeds your belt. It should always be just above the belt buckle when he stands upright.
AVOID IMPROPER TIE WIDTH
Make sure your tie is proportional to your body and chest. Check if it's too wide or too narrow. Some people look good in skinny ties, however some look better otherwise. Before buying a tie, make sure to test it out and see how you look like.
FOR A CLASSIC LOOK, DON'T FORGET THE NECKTIE DIMPLE
Learn how to make the classic knot of your tie to reveal the necktie dimple. This shows your knowledge and professionalism in wearing suit and ties properly.
AVOID TOO MANY PRINTS
Avoid mixing too many patterns and designs in your outfit. If you're wearing a patterned suit, opt for a solid tie and the other way around.
WEAR A TIE BAR
These days, accessories can greatly help elevate and complete an outfit, whether it's a casual business day or a more formal one. Tie bars are excellent pieces to not only add style and sparkle to your suit-and-tie combo, but also help keep your tie in place. There are creative and stylish tie bars nowadays that match your interest and personality, however you can easily personalize and customise your own to show off your unique style. Get custom tie bars here.
CHANGE YOUR TIES THE WAY YOU WOULD CHANGE YOUR CLOTHES
Don't keep on wearing the same tie over and over again. Keep buying and collecting ties! They are relatively inexpensive, and can surely help elevate your look everyday and make it unique. Don't be afraid to explore different patterns in different colors and designs.
If you need to shop for ties in different colors, patterns, and fabric, Tiesncuffs has a range of ties in stock for you. We can easily customise them for your company wear, too. Just hit us up and we'll create the best tie fit for you!