Why Personalised Gifts Are The Best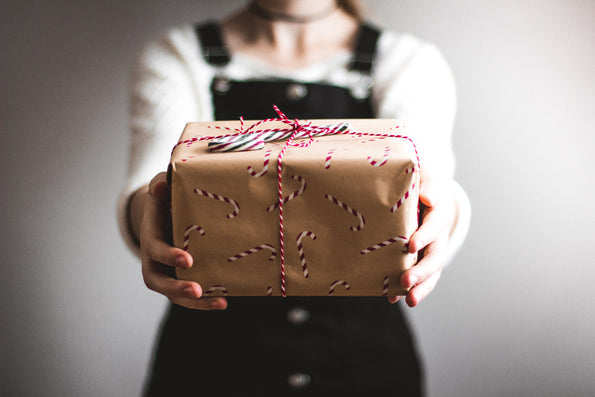 Gift giving is a way of expressing care, thoughtfulness and affection to family, friends and special loved ones. It gives joy or enjoyment to the recipient when we give gifts. Giving gifts is also makes us feel good!
Almost everybody - women, men, kids, the elderly, can be given personalised presents because special things are for everybody. So if you are wondering about going the extra mile and having those customised gifts that you have in mind, go for it!
We are here to help you find out the top five reasons why personalised products make the best gift:
It makes gift giving enjoyable and imaginative
Personalisation makes gifts one of a kind and more special. People would think that the sender of of the gift has put a lot of thought when sending a personalised gift and that it is intended for the recipient to feel special.
A customised gift reflects even more thought. The giver not only chose the product, but he or she also chose how to customise it. And it takes more thought to personalise than having a plain present. It can also be an enjoyable process to put effort into making something personal
It is all about personal connection
One of the key reasons why everyone would love to choose a personalised gift is to highlight that personal connection. A customised product makes it possible for individuals to materialise their relationships and to share a special bond with someone they cherish. This is what a personalised gift does: recognise a bond, celebrate it and make it solid over time.
Suitable for any occasion
What makes it a great thing for everyone is the fact that such gifts can fit in any occasion. Personalised items, such as personalised cufflinks, custom belt buckles, personalised flask and personalised lapel pins, are a great gift any person would love to receive, whether it is for a birthday, a wedding, an anniversary or any other event.
Customised gifts are unique
When shopping for a gift, this also applies when you want to avoid any cliché gifts that display little effort, and instead want to offer a gift that is as unique as the person whom you are buying for.
A personalised item is something special to them, and you can be sure that you can avoid a situation where you end up buying the same gift as anyone else!
Personalised gifts are memorable
Bespoke gifts are also highly regarded and treasured. Gifts such as flowers and chocolates are quickly overlooked and used, while personalised gifts are unforgettable.
A personalised gift will likely have a back story, evoking happy memories or a special friendship. Therefore, the receiver will keep their fresh gift close to their hearts, may it be personalised wallets, personalised lapel pins, custom keyrings or personalised water bottles, and make their new exclusive item visible for all to appreciate.
Gift Ideas for Men
Shopping for a man can be quite confusing, or sometimes even impossible. Unlike women, men are a lot simpler and practical which makes gift giving difficult since they usually have all the things they practically need. This is why it's best to give them personalised gifts. There is no need to worry because we offer exclusive gifts for the important men in your life, may it be your grandpa, dad, son, husband, boyfriend, buddy and so on.
Here are some examples of perfect gift ideas for men:
Custom Belt Buckles. For stylish men, custom belt buckles are a perfect way to display their distinct style and an elevated sense of fashion. Also, for every occasion, belt buckles make a perfect gift: birthdays, holidays, graduations and thank you, to name a few.
Personalised Wallet. When it comes to wallets, the main reason for buying one is that almost every man uses it daily. You will make sure that nobody else has one quite like it by investing in a personalised wallet. He would think of you every time he looks at it. Send your man a beautifully designed wallet like a monogrammed leather wallet with a personal touch on it.
Personalised Shaving Kits. All men practically need a shaving kit. If you find your man not having one, or needing an upgrade, consider making it cool by getting a personalised shaving kits. No matter what time of the year it is, great shaving sets for men make for excellent gifts.
Personalised Tool Belts. You may also consider personalised tool belts in Australia, the perfect gift for your handy dad this Father's Day, and even for his birthday.
Personalised Tie Bars. Get your man a stylish and classy accessories like personalised tie bars or tie clips. It is one of the best ways to add a classy touch to his look. These excellent gifts are also for groomsmen, customers, business associates and so on.
Gift Ideas for Women
Women are a lot easier to please. There can be many options if you're looking for the perfect gift, but they can become very cliché. If you're thinking of impressing her, a gift with the perfect combination of uniqueness and thoughtfulness is what we recommend.
If it's a Mother's Day, a birthday, an anniversary, a retirement or just a day to do something good, whether you are on a budget or free to spend a little more, it does not have to be a hassle to find the right gift for her. Here are some personalised gifts in Australia for your needs:
Personalised Lapel Pins. Women love fashion and so personalised lapel pins are perfect for them. In order to quirk up the outfit, they can be put on your clothes or can be pinned on your bags. Lapel pins are used not only as fashion accessories but also as tools for advertisement, as displays or as to commemorate achievements.
Personalised Keyrings. It is a wonderful way to let your loved ones, your mother, your best friend, your sister and so on, know how much they mean to you by giving them special gifts such as custom keyrings. Personalised keyrings are just the perfect addition to any accessory that any woman would love.
Personalised Water Bottles. If you are looking for a functional gift, you might send a standard reusable water bottle for the on-the-go person in your life, but customising it adds a little bit of uniqueness. Giving them personalised water bottles is a perfect way to convey to them that you put some thought into your gift.
Wedding Gift Ideas
If you plan to shop for a present Wedding Gift Ideasfor the bride and the groom, make sure you are buying something that you think they are going to love and treasure for years to come. If you are unsure, it may be better to stick with some of the most creative, unique and personal products. Here are some of the simple yet special gifts you need:
Personalised Cufflinks. Cufflinks for grooms are a required accessory. Personalised cufflinks are the ideal choice for a trendy groom looking to complete his wedding day outfit, with its minimal design and his engraved initials on it.
Personalised Flask. The best gifts are always those that are both sentimental and practical. Personalised flasks just fit right in that description. Flasks are a great gift for grooms, ushers and groomsmen, particularly when your old drinking buddies are your groomsmen. Even if you are not getting married any time soon or you are already married, for any special event, be it birthdays or graduations, a customised flask makes a perfect gift.
Monogrammed Leather Wallets. If you are looking for your soon-to-be spouse's wedding present, taking the personalised route is the best move by far. Personalised wallets such as monogrammed leather wallets are what you are looking for.
Gifts for Any Occasion
We cannot buy happiness, but at least we can buy gifts. Whether it is for birthdays, anniversaries, or any other special occasion, gifts can do it all!
No doubt that we always opt to give flowers, chocolates, cakes, sweets, plants and many more to our loved ones, but sometimes it is best to make gifts personal and even functional. Personalised gifts are indeed memorable.
Here is a collection of some of the best gift options that fit any occasion:
Personalised Keyrings fit for any event or celebration. A photo of you and your recipient printed on the keyring is always special!
Personalised or Custom Lapel Pins can be used not only as gifts but also for business purposes such as advertising and marketing your brand.
A Personalised Belt Buckle is a thoughtful and practical gift for men for any occasion.
If you're looking for something that men will practically use everyday, all you need is to get Personalised wallets or monogrammed leather wallets.
For more quality products and custom needs, Tiesncuffs can help you create personal and functional gifts. You may also visit createyour.gift for other gift ideas. Leave us a message today!